Invisible
Alison McMillan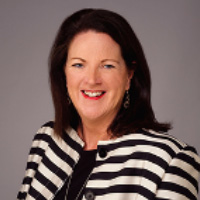 Adjunct Professor (Practice) Alison J McMillan
Alison McMillan commenced as the Australian Government Department of Health's Commonwealth Chief Nursing and Midwifery Officer in November 2019.
Alison is a Registered Nurse with a Critical Care Nursing Certificate, a Bachelor Degree in Education, a Master of Business Administration and was awarded a National Emergency Medal in recognition of service following the 2009 Victorian Bushfires. She is an experienced executive manager with more than 30 years' experience across the public health system. Alison has held senior executive roles in government and health services within Victoria including the Chief Nursing and Midwifery Officer and Director of Quality, Safety and Patient Experience.
Alison is a member of the Australian Health Protection Principal Committee contributing to key advice provided to the National Cabinet during the COVID-19 pandemic and, as a member of the Infection Control Expert Group providing advice and information on best practice on infection prevention and control in the community, hospitals, aged care, schools and community sport.
Alison has been a part of a team providing communication to the community, which is clear, honest, and compassionate.
In mid-February, Alison was the nurse team leader for an Australian Medical Assistance Team (AUSMAT) deployed to repatriate Australian's from the Diamond Princess Cruise ship in Japan.
Alison has collaborated with state and territory Chief Nursing and Midwifery Officers and other key stakeholders including the Australian Nursing and Midwifery Federation, Australian College of Nursing, Australian College of Midwives and Australian College of Critical Care Nurses to ensure sufficient nursing and midwifery capability and capacity during the COVID-19 pandemic
Brian Dolan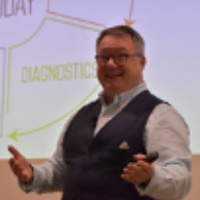 Prof Brian Dolan, OBE, FFNMRCSI, FRSA, MSc(Oxon), MSc(Nurs), RMN, RGN
Brian Dolan is Director of Health Service 360, UK, and works in Canterbury District Health Board, NZ as well as in Australia, the UK and Ireland providing leadership and coaching programs.
Brian has published over 70 papers and is author/editor of seven books, mainly on emergency care. He is originator of the Last 1000 Days and EndPJparalysis social movements which have sought to improve patient safety and experience as well as enhancing staff wellbeing.
He is Honorary Professor of Leadership in Healthcare at the University of Salford, and Visiting Professor of Nursing at Oxford Institute of Nursing, Midwifery and Allied Health Research (OxINMAHR).
In the 2019 Queen's New Year's Honours List, Brian was awarded an OBE in 'For Services to Nursing and Emergency Care' and was made Fellow by Election of Royal College of Surgeons in Ireland.
Sponsored by

Kath Mazzella OAM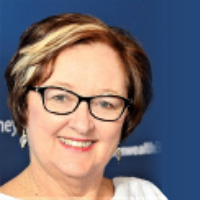 Kath Mazzella OAM
Kath is recipient of 10 awards, a Gynaecological cancer survivor, author advocating for an International Gynaecological Awareness campaign. Dedicating many years lobbying for greater recognition of Gynaecological Sexual and related Mental Health needs. Kath is a voice for women for a new perspective for Gynaecological health issues that are poorly understood by many in the community.
Shane Fitzsimmons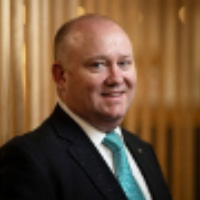 Shane Fitzsimmons AFSM Commissioner of Resilience, NSW
Shane Fitzsimmons was appointed as the inaugural Commissioner for Resilience NSW and Deputy Secretary, Emergency Management withthe Department of Premier and Cabinet from 1 May 2020. This appointment followed a distinguished career with the NSW Rural
Fire Service of over 35 years.
In 1998 he was appointed an Assistant Commissioner with the RFS and has held portfolio responsibilities for Operations, Strategic Development and Regional Management. In 2004, he was appointed the inaugural Australasian Fire Authorities Council (AFAC) Visiting Fellow to the Australian Institute of Police Management (AIPM) for a period of 12 months. September 2007 – April 2020 he was Commissioner of the NSW Rural Fire Service and was also the Chair of the NSW RFS Bushfire Coordinating Committee and the Rural Fire Service Advisory Council.
He was also a member of the NSW State Emergency Management Committee and the NSW State Rescue Board (SRB) and was Chair of SRB from 2008 to November 2015. In July 2012, he was appointed a Board Member of the NSW Government Telecommunications Authority. He was appointed a Director of the National Aerial Firefighting Centre (NAFC) in March 2008 and was the Chair of the NAFC Board from 2009 to 2013. He was a Director on the Bushfire Co-operative Research Centre from 2009 to 2014.
He was a member of the Australasian Fire and Emergency Services Authority Council from 2007 and was a member of its Board from November 2016 to November 2019 and held the position of Deputy
President upon retirement from the Board.
In January 2016 he was appointed as a Councillor of the Royal Humane Society of NSW Inc.
Commissioner Fitzsimmons was awarded the National Medal in 1999 and the Australian Fire Service Medal (AFSM) in 2001.
Key Dates
Abstract submission available online:
Available Now
Registration available online:
Available Now
Closing date for submission of abstracts:
20th November 2020
Notification of accepted abstracts:
22nd January 2021
Closing date for 'Early' Registration:
12th March 2021
Express Your Interest
Fill in the expression of interest form to be kept up to date with information on the 6th Australian Nursing and Midwifery Conference.
Join our mailing list