Luke Escombe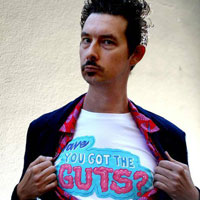 Luke Escombe is an award-winning musician, writer and comedian who has turned his 25 years of living with a debilitating chronic illness into inspiration for his art. His breakthrough, both personally and professionally, came in 2011 with his one-man show "Chronic", written while he was housebound with Crohn's disease. Since then, Luke's humorous and insightful perspective on the patient experience has led to him becoming an ambassador for Crohn's and Colitis Australia and an internationally acclaimed MC and keynote speaker. Once voted "Sydney's sexiest man voice", Luke has now spoken, sung songs and made jokes about his colon on four different continents, and was honoured in 2017 with the WEGO Health Award for "Hilarious Patient Leader". Since becoming a Dad in 2013, Luke has also added "children's entertainer" to his job description, by creating acclaimed musical act The Vegetable Plot. He lives on Sydney's northern beaches with his wife and son.
Sandy Eagar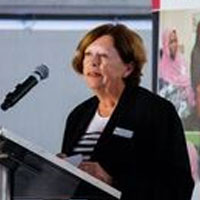 Sandy Eagar is the Nurse Manager of the NSW Refugee Health Service with over thirty years nursing experience in the fields of refugee health, emergency nursing, education and management. She holds a Masters Science (Honours) Research, Bachelor of Applied Science in Advanced Nursing and qualifications in emergency nursing, emergency paediatric nursing, education and advanced life support. Sandy is a Fellow of the Australian College of Nursing and has represented the College on the Detention and Immigration Health Advisory Groups providing expert advice to the Department of Immigration and Border Protection. A mad golfer and Sudoku player, Sandy is also the current Chairperson of the Refugee Nurses of Australia.
Nicky Cullum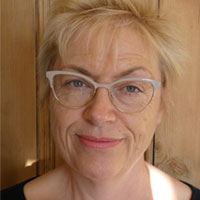 Nicky Cullum has a PhD in pharmacology from the University of Liverpool (The neuronal cytoskeleton in diabetes mellitus) and is a nurse. Nicky gained postdoctoral research experience at the Universities of Surrey, Liverpool and York (where she worked until 2011). In 1995 she founded the world's first Centre for Evidence Based Nursing at the University of York and co-founded the journal Evidence Based Nursing, published by BMJ Publications and the RCN. She was also a founding member of the Cochrane Collaboration and has been Coordinating Editor of Cochrane Wounds since 1995. Nicky is a health services researcher who applies epidemiological approaches to studying nursing questions, particularly in wound care. She was appointed Professor of Nursing in the Division of Nursing, Midwifery and Social Work at the University of Manchester in September 2011 and made Head of the Division in August 2015. Nicky has been an UK NIHR Senior Investigator since 2008 (now Emeritus), is a Fellow of the UK Academy of Medical Sciences and the American Academy of Nursing and was made a Dame in the 2013 Queen's Birthday Honours for services to wound care and nursing research. She also holds honorary Chairs at the University of Queensland and Griffith University and Manchester University NHS Foundation Trust.
Sponsored by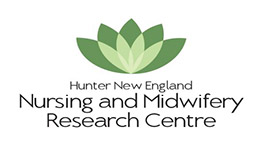 Jennifer Fenwick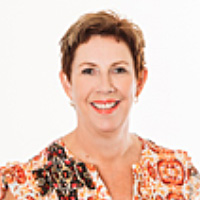 Professor Jennifer Fenwick was the inaugural Professor of Midwifery and Clinical Chair (2011 – 2018) at the Gold Coast University Hospital and Griffith School of Nursing and Midwifery, Logan campus.
Professor Fenwick is an experienced clinician and academic and was named Australia's leading researcher in the field of pregnancy and childbirth in 2018. Professor Fenwick's focus is translating the evidence into practice which includes supporting the reorientation of maternity services to increase woman's access to continuity of midwifery-led care as well as promoting the emotional wellbeing of the workforce.
Professor Fenwick has published over 140 peer reviewed articles, co-authored two books, written numerous grant applications, supervised a variety of PhD, Master and Honours students and attracted significant levels of funding. Jennifer has accumulated a number of awards over her career including a prestigious AAUT award (Australian Awards for University Teaching).
Key Dates
Abstract submission available:
September 2018
Registration available:
October 2018
Closing date for submission of abstracts: 29th October 2018
Notification of accepted abstracts:
14th December 2018
Closing date for 'Early' Registration:
15th March 2019
Express Your Interest
Fill in the expression of interest form to be kept up to date with information on the 5th Australian Nursing and Midwifery Conference.
Join our mailing list